Jordan may provide security issues for female travelers traveling alone in a volatile area that borders Syria, Iraq, Israel, Palestine, and Saudi Arabia. However, this lovely Levantine treasure has distinguished itself from the Middle Eastern wars by establishing itself as a safe and inviting location. Many lone female travelers visit Jordan yearly, enjoying its delights with assurance and ease thanks to meticulous planning.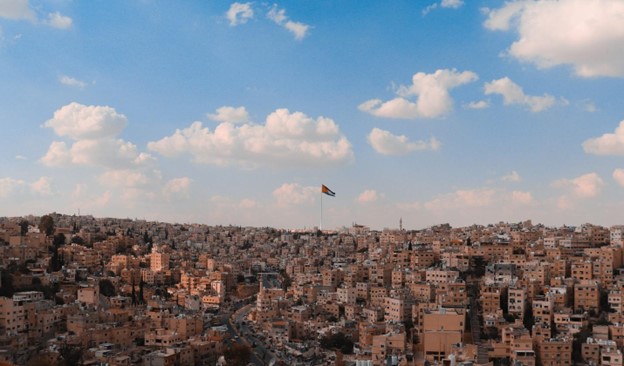 Understanding Jordan's culture, religion, and traditions is essential for starting a smooth and rewarding journey. Your trip will be more enjoyable if you know the clothing regulations, attitudes towards women, and potential difficulties in this stunning nation. Join us as we explore the critical tips for female travelers traveling alone to Jordan so you can have lasting experiences there.
Dress Appropriately for Solo Female Travel in Jordan
Dress correctly as a lone female traveler and confidently immerse yourself in Jordan's rich culture. For a relaxing and enjoyable experience, respecting the local traditions is essential.
Following the "ankles and elbows" guideline is crucial in this area. Keep your exposed skin covered when engaging in outdoor activities. Never underrate the coldness of the desert; bring a long sleeve shirt and sweatshirt. While touring famous wadis, wear sunglasses or a hat to protect your face from windburn.
You may enjoy Jordan's cultural attractions on your trip by dressing appropriately and coming prepared.
Exploring Touristic and Natural Delights as a Solo Female Traveler
Traveling alone as a girl in Jordan will allow you to see the country's natural beauties and gorgeous tourist destinations.
Imagine Wadi Rum's breathtaking scenery, the revitalizing Dead Sea, and Petra's historic ruins. Joining a tour group ensures a great and secure experience by providing a sense of security and the opportunity to interact with other tourists worldwide.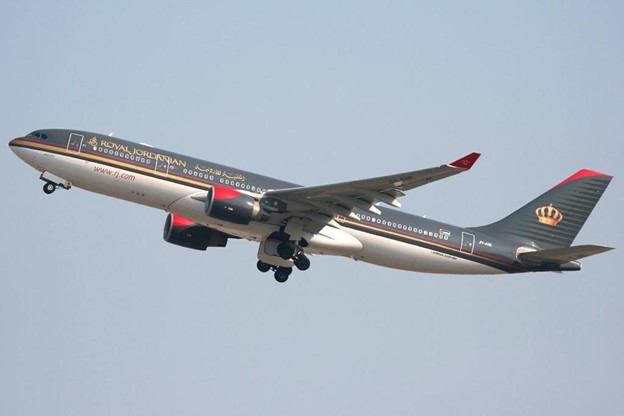 For a genuine experience of Royal Jordanian, explore the bustling marketplaces and the ancient Al-Balad neighborhood in Amman. Enjoy regional specialties like khunafeh and shawarma while developing your negotiating abilities.
Jordan welcomes lone female travelers with open arms, offering magical adventures and treasured memories whether you visit popular tourist destinations or veer off the beaten road.
Choosing the Right Guide for a Fulfilling Solo Female Travel Experience
By choosing the ideal guide to go with you, set off on a delightful solo female travel adventure in Jordan.
Find a guide that can make your journey effortless and enriching by researching and reading reviews from other female travelers. A competent and amiable guide will provide insightful explanations of Jordan's rich history and contemporary situation, setting the significance of cultural people and historical sites in their proper context.
In evaluations, search for terms like "family-friendly," "well-informed," "punctual," and "organized" to guarantee a guide who respects boundaries, is knowledgeable about the area, prioritizes punctuality, and successfully organizes activities.
Selecting a local guide will improve your trip and directly support the community, offering an excellent and authentic tour of Jordan.
Unforgettable Desert Safari Adventure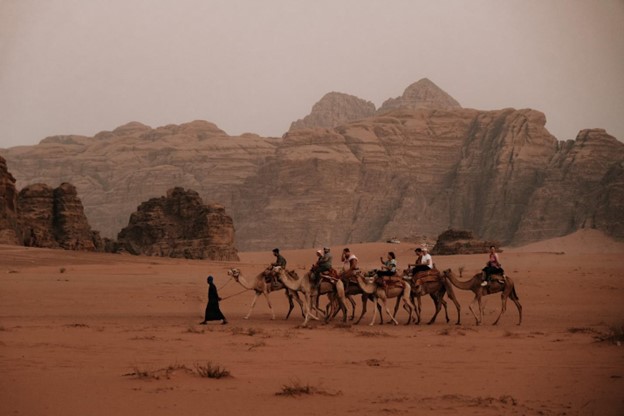 Embark on a thrilling safari to discover the mesmerizing beauty of Jordan's desert. If you want a customized adventure, go to Wadi Rum. Take part in guided treks, sandboarding, and hot-air balloon excursions.
A Jeep excursion into the canyons is advised for female tourists. Visit Bedouin camps, have Jordanian tea, and listen to engaging tales. Explore the beauty of nature and record beautiful moments.
Even during building fires, hospitable guides guarantee comfort and hospitality. Visit stores to find one-of-a-kind souvenirs and discover their historical value. Take advantage of prayer periods during nighttime safaris. Prepare for a journey across Jordan's timeless desert wonderland.
Embrace Cultural Awareness as a Solo Female Traveler in Jordan
Learn about Jordan's many cultural nuances as you start your solo trip. Although Jordan is recognized for its friendliness, understanding cultural differences is crucial to ensuring a pleasant and polite trip.
In some places, such as restaurants and public transportation, gender segregation is evident. Respect the regional conventions as a female traveler by yourself and use the areas reserved for women. Be aware of gender roles as well since a woman may not be expected to go out alone at night in some places.
You may handle these situations graciously by avoiding extended eye contact and being aware of cultural norms. You will be more prepared and able to completely immerse yourself in Jordan's wonders if you have done some advance study on appropriate attire, tickets, and lodging.
Conclusion:
Adopting cultural knowledge as you go out on your single female travel journey in Jordan will enhance your experience. Be careful of gender segregation in some regions and respect local norms. Traveling will be easier and more respectful if you know cultural standards and prepare appropriately.